DinnerLab Review - Columbus - February 13th, 2016
About DinnerLab
DinnerLab is a company that runs what are known as pop up restaurants. You buy tickets for a unique and one of a kind event that will only exist for one night. They setup a dinner in a random place in your town and get a great chef to cook up an amazing meal.
Location
As with every DinnerLab the location is unique and mystery until the day before.
This dinner was held at Glass Axis, a glass art studio in the Franklinton neighborhood of Columbus.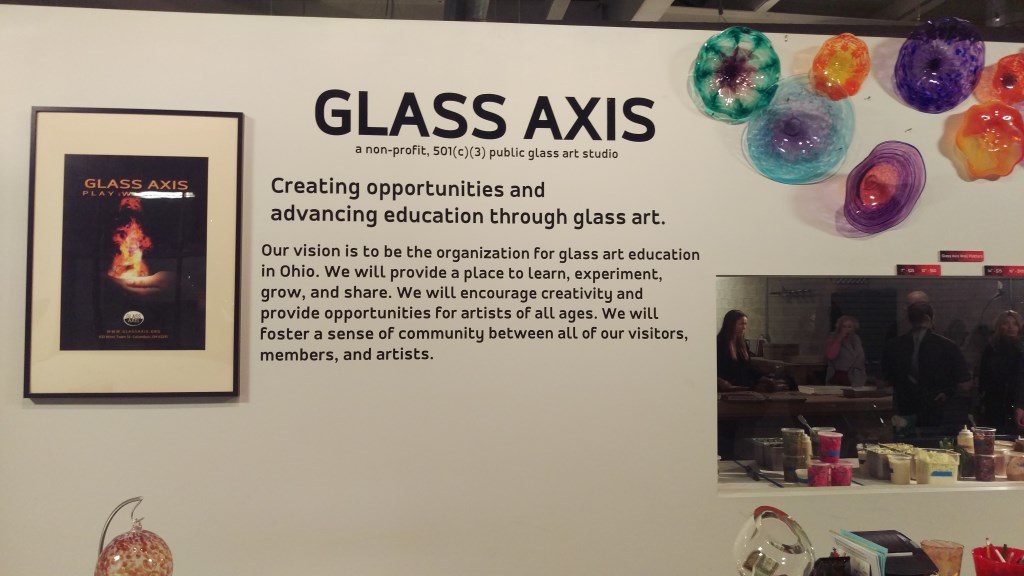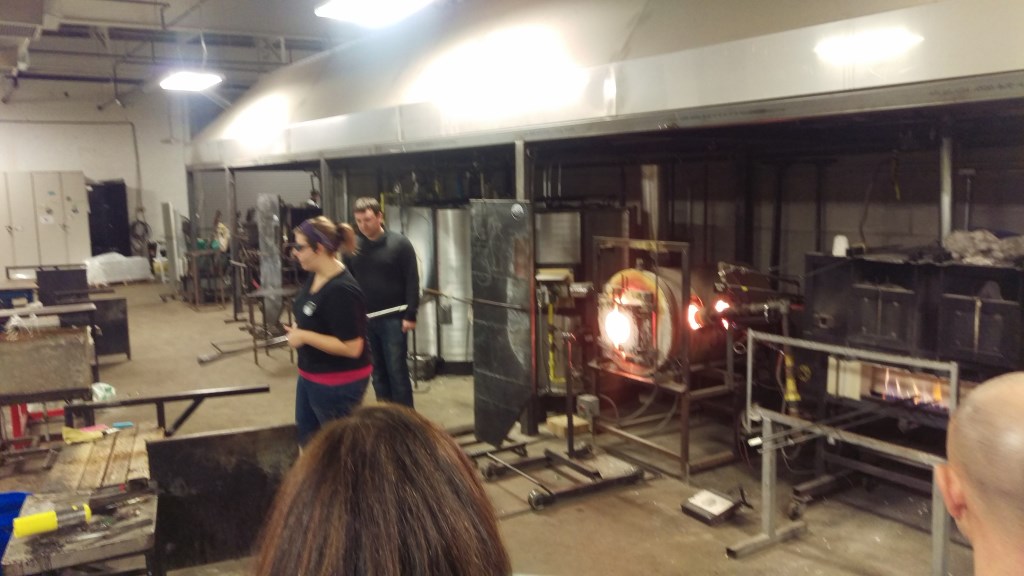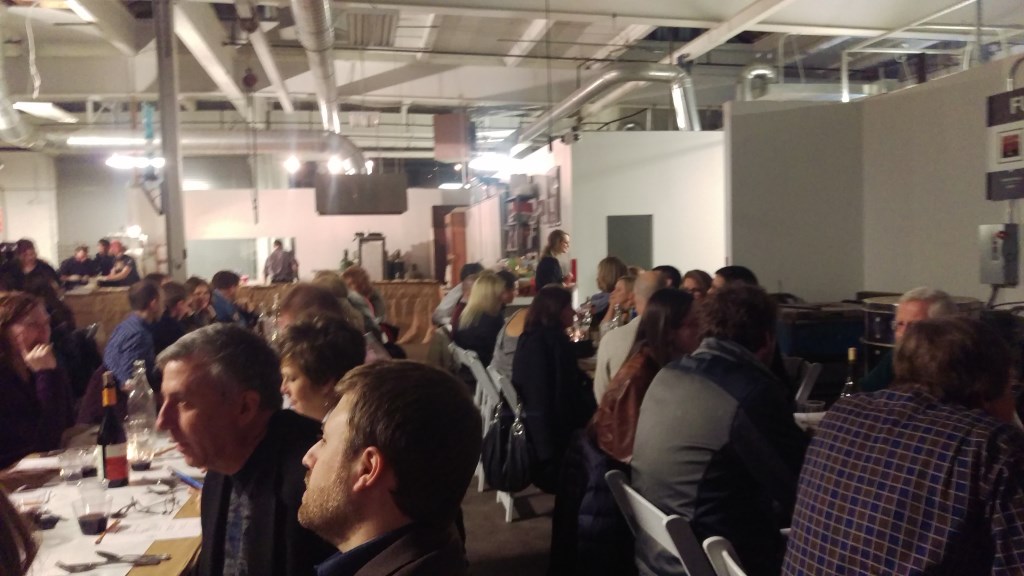 Chef
Our chef for the dinner was David Ina. David is from Cleveland, Ohio and currently owner and chef at Al's Deli.
Theme
The theme of the dinner was "Paris of The Middle East. With Love, From Modern Lebanon."
When deciding to do a Valentine's menu, one must be bold and creative. Beruit became the Paris of the middle East because of it's romantic ways after WWII. Inspired by the poetry of it all, Chef David Ina, owner of Al's Deli combines his Lebanese upbringing and desire to bring a time tested cuisine to the modern age, making an already romantic night that much more spectacular.
Menu
First Course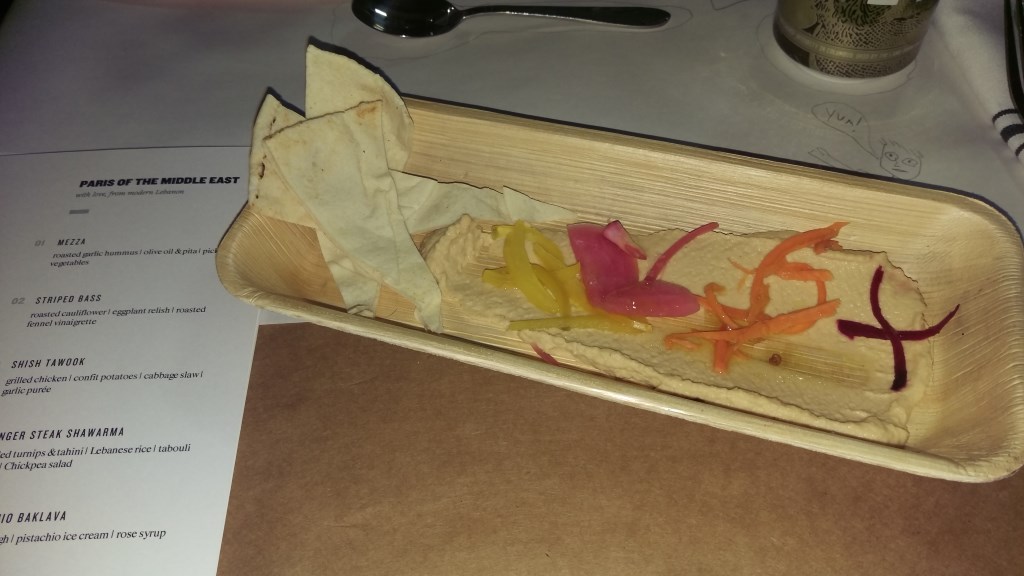 Mezza
roasted garlic hummus | olive oil & pita | pickled vegetables
Second Course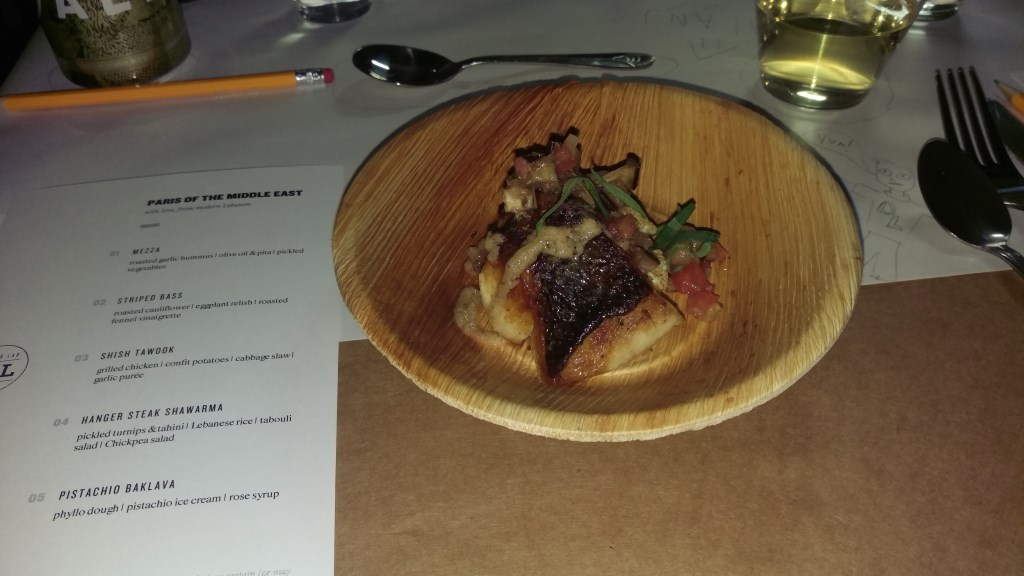 Striped Bass
roasted cauliflower | eggplant relish | roasted fennel vinaigrette
Third Course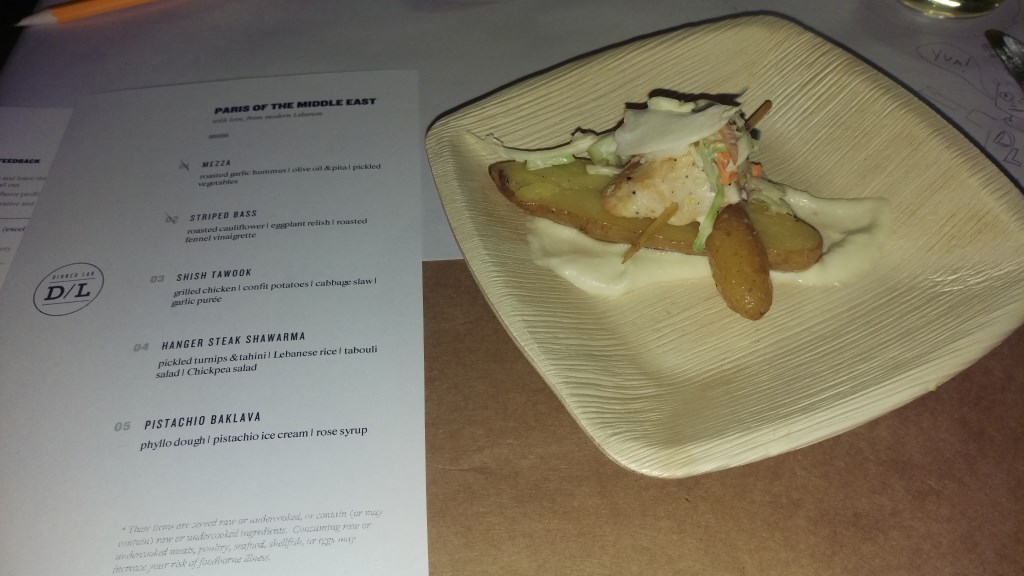 Shish Tawook
grilled chicken | confit potatoes | cabbage slaw | garlic purée
Fourth Course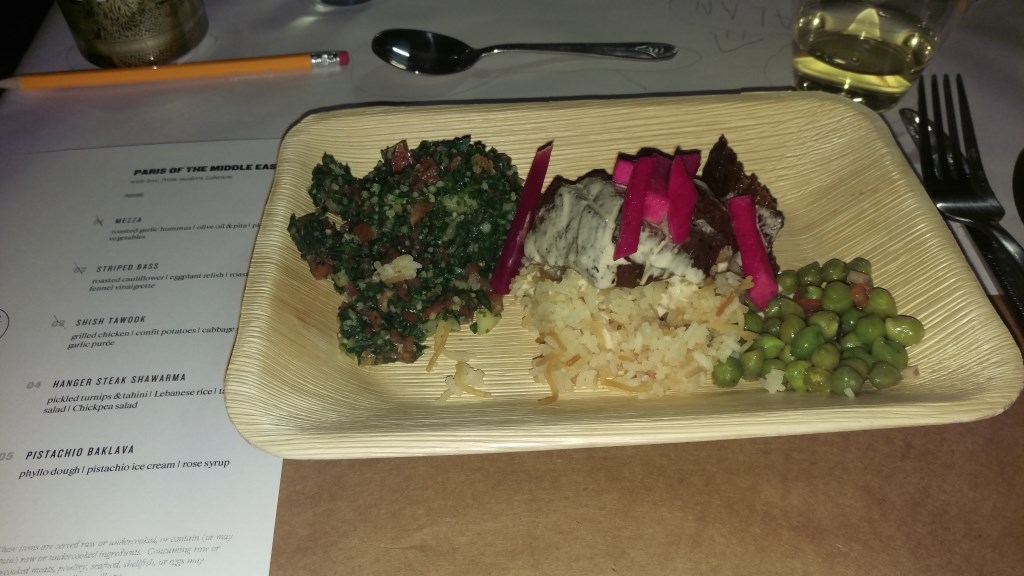 Hanger Steak Shawarma
pickled turnips & tahini | Lebanese rice | tabouli salad | chickpea salad
Fifth Course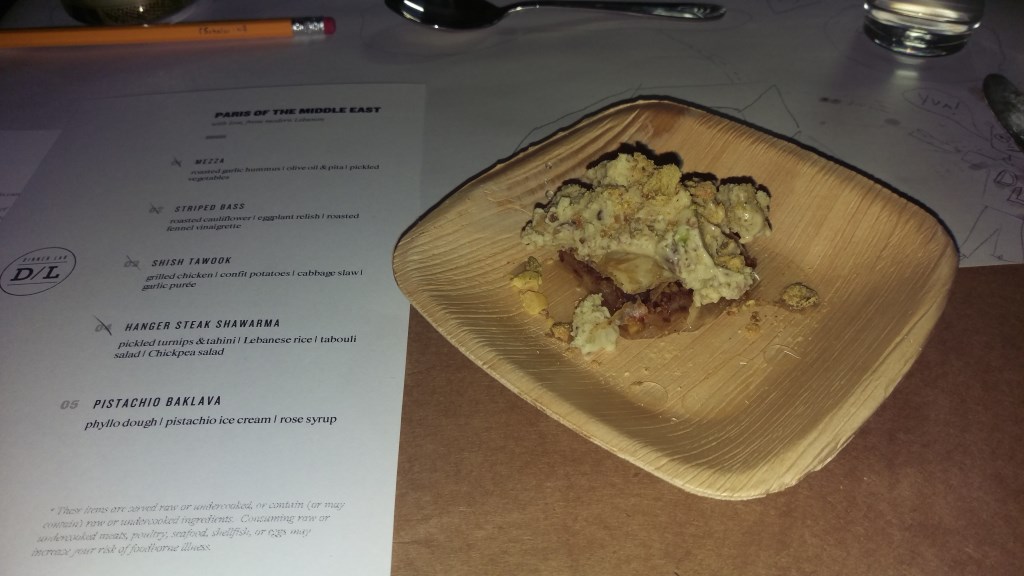 Pistachio Baklava
phyllo dough | pistachio ice cream | rose syrup
Final Thoughts
I would have to say to date this was one of my favorite meals. Great flavors and selections of ingredients that inspired the palate and stimulated fun conversations with fellow diners.