I Saw The 'West Wing' Being Filmed!
I had toured most of the monuments and memorials in Washington D.C. at last years CPAC. However, this year I went out with some people that had never been to D.C. So, instead of just hitting the few things that I originally planned to visit we ended up doing a full "Tour D.C. in 6 hours."
Anyways, we were over at the FDR memorial (it's between Lincoln and Jefferson memorials) and noticed a setup on the banks of the tidal basin. Cameras, lights, microphones, the whole shebang.
I didn't see who was being filmed at first but one of the guys turned around and I recognized that it was John Spencer who plays Leo McGarry, the White House Chief of Staff on the tv show West Wing. I'm not sure who the other guy was but I know he wasn't one of the main characters.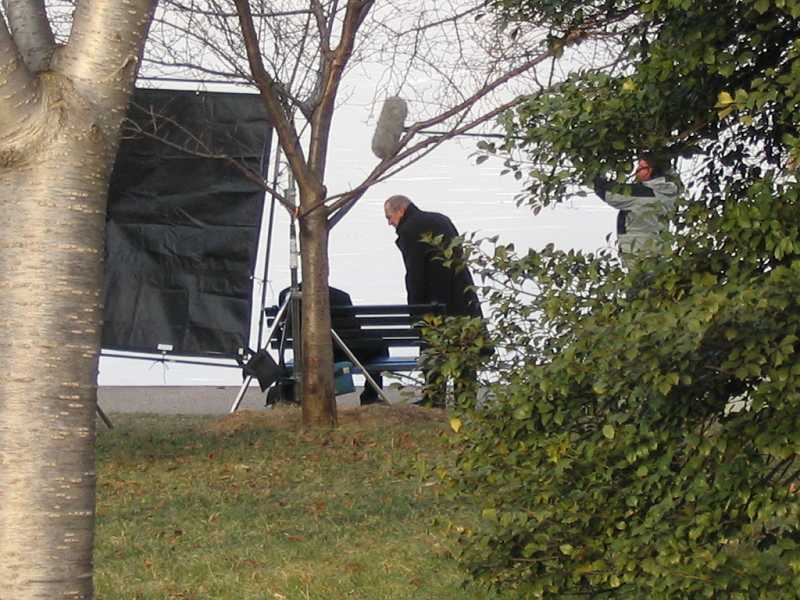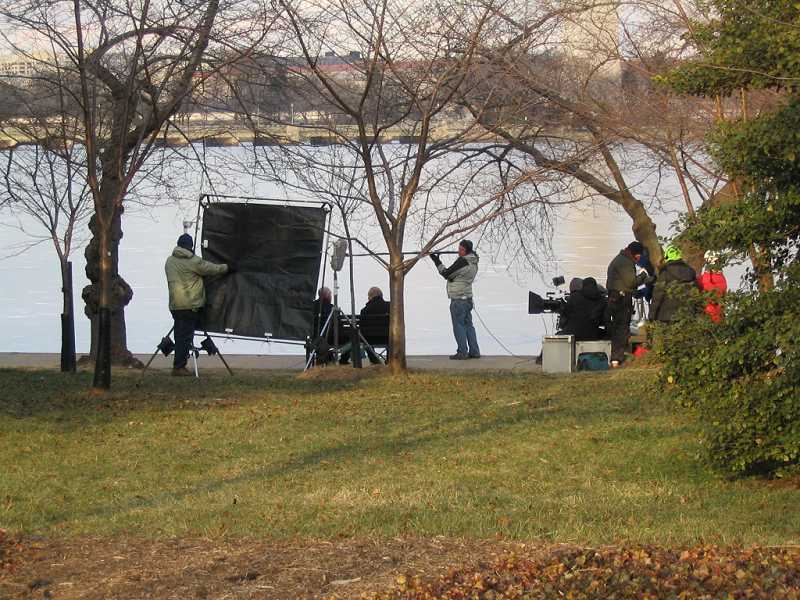 These were the only two pictures that I snapped off before some security guy came over and asked us to get back. At first I thought the guy was going to take my camera or beat me but he nicely asked for us to please keep moving so we don't interfere with the sound or lighting.
So, I just thought I'd share since it's not every day you get to see something like that first hand.
I have to admit that I like the show. I know it has that ass of a man Martin Sheen playing a Democrat president. However, It's still fun to watch. I like to see the staff deal with the drama of working in the White House and I get absorbed into the emotions and story of the political processes they deal with in every episode. Though the liberal rhetoric can be annoying, for the most part I find I can ignore any liberal messages they try to shove down our throats and just enjoy the stories.